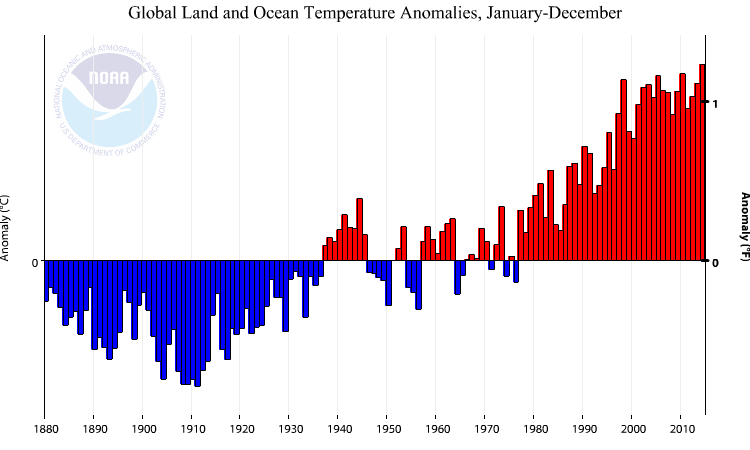 Two things came to my attention today which are of particular interest.
First, NOAA has announced that globally, 2014 was the warmest year on record, and the 38th straight year of above-average temperatures. Continued action will be needed in 2015 to reverse this trend. Every delay makes fixing the situation more difficult.
Second, Mauri Pelto has written today about the retreat of Stephenson Glacier and the formation of a lagoon on Heard Island. In 1947-1948, when members of the Australian National Antarctic Research Expedition (ANARE) spent 15 months at Heard Island, they found Spit Point, on the southeast side of the island, was only accessible after crossing Stephenson Glacier. Imagery from LANDSAT shows substantial retreat, as do photographs from a 2004 expedition to Heard Island.
Today, where once Stephenson Glacier met the ocean, there is now Stephenson Lagoon. The toe of the glacier has retreated inland, and to my eye appears to have moved about 4 km. With a warming at Atlas Cove of 1 °C over 1947-2001, the retreat is not surprising.